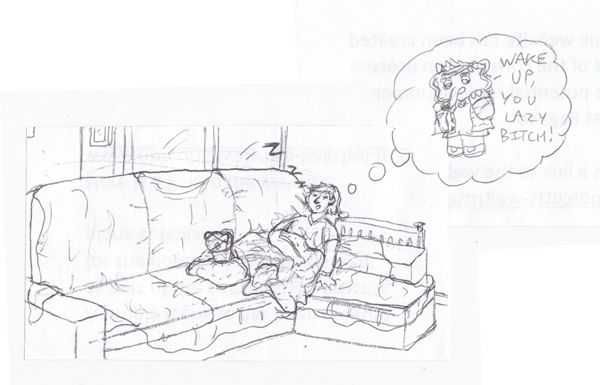 Yep, sorry guys, no real strip this week. I have started drawing something but, due to me being in a bit of pain due to having something done to my foot, I haven't finished it yet. I won't go into full details but the wound hasn't healed at all yet, which is not only a pain in the literal sense, but also in the sense that I can't go very far in fear I'll make things worse. I did return to work but i have to stay seated.
In fact, there's where I drew this! It's that quiet at the moment! Although it does show 2 things;
1) There's a reason I don't draw people often,
2) I can't draw straight onto the page in pen- i'm not that talented!
I have started advertising the website on other sites though, so let's see if it works. And hopefully, the planned strip will go up next week!